Our Story
Joe + Monroe
Paying homage to both her grandfather (Joe) and her daughter (middle named Monroe) both of whom serve as monumental and inspiring people in her life; the Joe + Monroe brand was created.
Joyaa, a millennial originally from Chicago, IL now residing in Houston, TX  is an IT Project Manager by day and Chandler by night, although her most fulfilling and rewarding job is being a Mother. Joyaa began making candles as a hobby but that soon developed into a business. Her Love of luxury candles, along with the opportunity to create them through the joining of art and science is how the Joe + Monroe candles came to be.
Featured Candle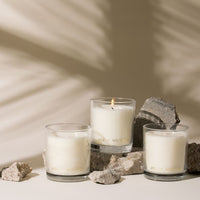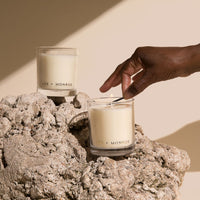 Name:
Dark Roses
Mood:
Sultry + Playful
Narrative:
Sweet and sexy aromas of plum dance with notes of black roses and vanilla to round out this candle for a sultry floral experience.